Obituary - Pearl Marie Davids
Mom died of pneumonia after suffering a mild heart attack. The cause was aspiration of food into her lungs which started an infection. She started to have congestive heart failure as her heart tried to supply more oxygen. Mom spent 2 days in the hospital before she passed away. She was angry and impatient 'till the end. All she could say was 'Hurry up, Hurry Up, HURRY UP!" She wanted to go to the lunch room for lunch. She was hungry. But eating would have made the infection worse. At this point, Mom had no concept of death and dying. All she knew was that she was hungry and, by gosh, she wanted lunch! Her passing was a blessing; she suffered for 9 years with that awful disease - Alzheimer's.

Mom's Obituary - Bergen Record.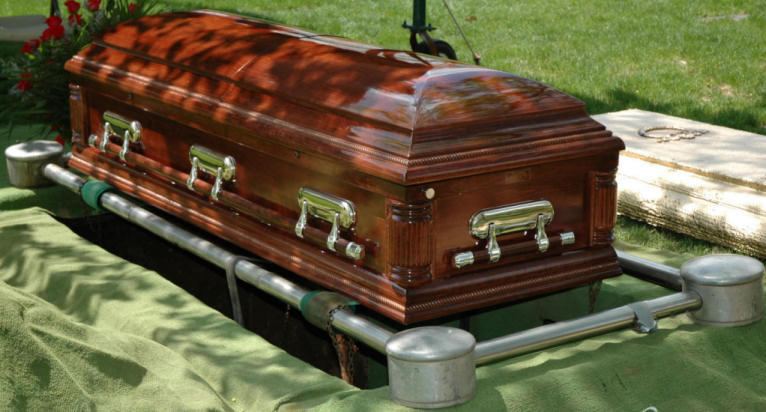 Mom's casket. Solid mahogany!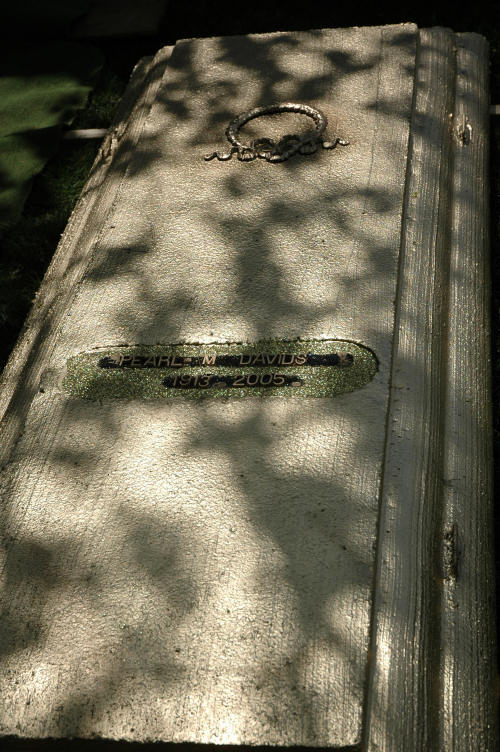 Mom's liner with her name and years.